Access Controls

Access Control system is not just a "security" but also a convenience system. We offer 3 different access control systems suitable for very small, medium, large and enterprise deployment. One thing that all 3 have in common - systems can be accessed and program from any computer on the network (as long as you have been given access to the system). Access is given based on door/user/time or any combination of those. Additional features include automatic unlocking-re-locking designated doors - i.e. office door remains open between 9am (door automatically unlocks) and until 6pm (door automatically locks).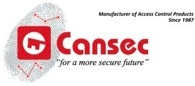 Cansec is simple and easy to use system suitable for small companies
   where future integration is not desired (i.e. lights, cameras etc.). Cansec

   is probably the most cost effective approach since it has most of the

   features that other, more expensive, access control systems have to

   offer.


   Paxton Access is more advanced and robust (5 years manufacture warranty) access
   access control system suitable for any size installation with less then 50000 users.

   Unlike Cansec, Paxton Access can be easily integrated with video management

   platforms such as Milestone. System can be also used for automation with light

   controls, HVAC etc. Access control panels will work with most of the reader brands

   on the market including biometric readers (fingerprint, vascular scanners etc). Software is true client/server application with data being stored in MS SQL. You can use your existing MS SQL or if you do not have one, software comes with everything you need. Best of all - standard software is free.


Please direct any questions or inquiries to 224-765-0775 or info@globaldatatechnologies.com.